Partners
Partners
Company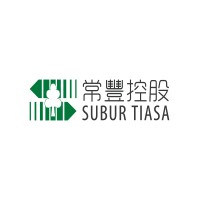 Subur Tiasa Holdings Berhad
Company Overview
Subur Tiasa Holdings Berhad (STH), manufacturer of high quality Plywood, Particleboard & Sawn Timber, has built its credibility as the leading wood-based production group on an unyielding commitment to quality.

Located in Sarawak, East Malaysia, STH has earned a reputation as the preferred supplier to the furniture and construction industries in global markets such as America, Middle East and Asia. Besides boasting a range of award-winning products, STH also brands itself as a dynamic integrated organisation with a genuine heart for habitat and a deep passion for people.

STH champions a Corporate Social Responsibility program that is underpinned by a threefold vision of responsible wood treatment, impacting communities and nurturing employee satisfaction.

We have always attracted bright, talented and highly motivated individuals with passion for excellence to join and grow with us!
With teamwork & close collaboration at our core, our people constantly improve and accept new responsibilities by taking on new challenges.
We believe the best people in the world work right here. And we believe you could be one of them. You've got enthusiasm, sense of responsibility, spirit of excellence and drive, we've got benefits and jobs that can turn into satisfying careers. It's a perfect match.
Why join us
Our Philosophy
Our heart beats for our people because we believe our people are the heartbeat of our business.
In recruiting and nurturing our people, Subur Tiasa has adopted a three-pronged approach:
Recruit
We Recruit qualified personnel who fit into our distinctive work culture that takes pride in upholding traditional Asian family values within the organisation.
Nurture
We Nurture in our people a positive attitude towards learning as we are committed to equip and groom each individual at Subur Tiasa with multiple skill sets.
Release
We Release our people to handle a wide-range of tasks and always challenging them to exercise their innovation and imagination in their problem solving approach.
Our continuous business expansion means that we are always on the look out for highly-motivated individuals who identify with our people-oriented and capacity-building approach to join our team and grow with us.
Interested candidates are invited to apply by submitting your detail resume, latest passport size photo and academic/professional certificate(s) to the following address:
Human Resources Department
Subur Tiasa Holdings Berhad
No. 66-78, Pusat Suria Permata,
Jalan Upper Lanang, C.D.T.123,
96000 Sibu, Sarawak, Malaysia.
T 084-211555 F 084-211886
E hr@suburtiasa.com
Only shortlisted candidates will be notified.
Photos
Company Size
1001 and Above
Industry
Manufacturing
Working Hour
Regular hours, Monday-Friday for HQ base
Dress Code
Uniform
Benefit
Group Personal Accident Insurance, Medical, Miscellaneous allowance, Parking
Website
http://www.suburtiasa.com
Address
No. 66-78, Pusat Suria Permata, CDT No. 123, Jalan Upper Lanang, Sibu Sarawak Malaysia
Telephone
084-211555